In our home we have a cubby system in our front hall. We call this cubby system the shoe bookcase, because I have three boys who have lots of shoes.
And for those moms who have three teenage, pre-teen, or elementary school boys, you understand when I say that my front hall SMELLS LIKE STINKY-BOY FEET! Gross.
I wanted to make something that would help freshen up this area, but not take up a lot of room. I also wanted it to be cute, because I'm the lone girl in the house. The answer, a DIY Air Freshener Using Downy Unstopables.
I've fallen in love with using Downy Unstopables in my laundry and have seen different posts about using Unstopables as wax melts to fragrance your home. I thought to myself, what about just putting the little super fragrant beads in a jar with baking soda, which neutralizes odors, for an easy DIY air freshener! Genius!
Now when I walk into my home I'm not assaulted by foot stank, but my front hall smells like crisp, clean sheets swaying in a sunny breeze…or something like that. You get where I'm going, right?
DIY Air Freshener Using Downy Unstopables
What you will need:
Instructions:
1. Using the inside portion of your small mason jar lid, trace the lid onto your paper and cut out. If you are using fabric or burlap, just cut a square big enough to have sides drape over jar. Set your paper and/or fabrics aside.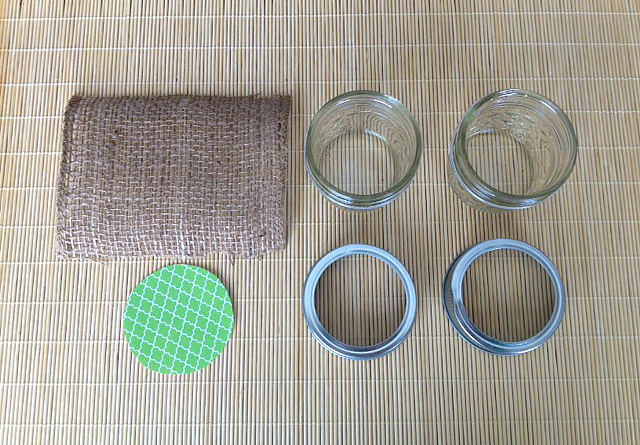 2. Fill your small mason jar about 1/4 of the way full with baking soda.
3. Add about 1/4 of a capful of Downy Unstopables to to your jar.
4. If you are using the craft paper, insert the craft paper circle into the outer ring of your mason jar lid, pattern facing up. Once the lid is secured on tightly, use a sewing needle or toothpick to poke holes all over the paper. These are the air holes so the great scent can come out of the jar.
5. If you are using fabric or burlap (like I did on my second jar), place your fabric/burlap swatch over your jar and screw the outer lid ring onto the jar (your fabric will be under the lid ring. Trim any extra fabric if you would like.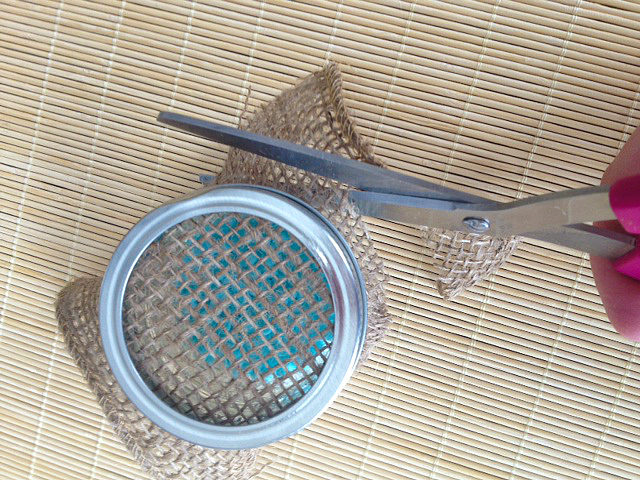 6. Give your jar(s) a little shake to activate the sent.
Your super easyDIY Air Freshener Using Downy Unstopables is complete! Place these little guys anywhere stink lives in your home—closets, bathrooms, drawers, etc. Enjoy!
Becca Wilkinson has a creative "need" and will do anything to avoid laundry. She writes over at Cul-de-sac Cool about design, DIY/crafts, easy eats, family, funny experiences and of course, motherhood. Becca wants to spread happiness, helpful tips, pretty things and funny experiences throughout the land. She is the proud mother of three boys and married to her college sweetheart. In her past life she was a graphic designer. Becca has learned a lot these past years about juggling boys, blogging, family and suburban life.