What do birthdays, school parties, Halloween, weddings, Valentine's Day, corporate events and movie nights have in common?
CANDY.
With the onset of school starting, I'm always reminded that school parties will be here before you know it. To get a jump on my school party planning I was looking on Pinterest at some school party ideas and kept coming across these creative uses of candy.
Candy is not only for kids these days, but adults too. I just might have to renew my vows just so I can have another wedding reception WITH a candy bar. From delicious treats to gifts to take-home goody bags, candy still puts smiles not only on young faces, but some older faces too. Party on like a 6-year-old again and enjoy!
8 Creative Ways to Use Candy at a Party
1. Candy Kabob | A Dose of Serendipity
2. S'mores Bar | Cheezburger
3. Pop Rocks Margarita | Pop Sugar
4. Candy Bar | Style Me Pretty
(photo credit: Meaghan Elliott Photography)
5. Candy Topiary | Lookie What I Did
6. Movie Night Popcorn Bar | Family Fresh Meals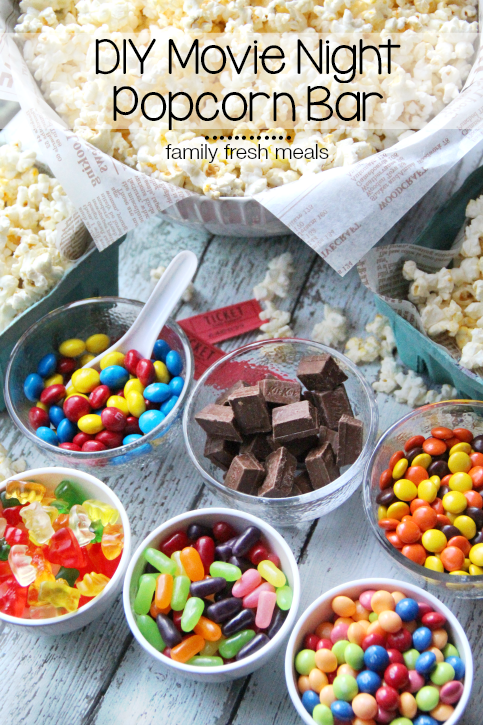 7. Glow-in-the-Dark Cotton Candy | Kara's Party Ideas
8. Candy Sushi Rolls | The Domestic Mama & The Village Cook 
Do you have a favorite candy concoction you like to pull out at parties? 
Becca Wilkinson has a creative "need" and will do anything to avoid laundry. She writes over at Cul-de-sac Cool about design, DIY/crafts, easy eats, family, funny experiences and of course, motherhood. Becca wants to spread happiness, helpful tips, pretty things and funny experiences throughout the land. She is the proud mother of three boys and married to her college sweetheart. In her past life she was a graphic designer. Becca has learned a lot these past years about juggling boys, blogging, family and suburban life.